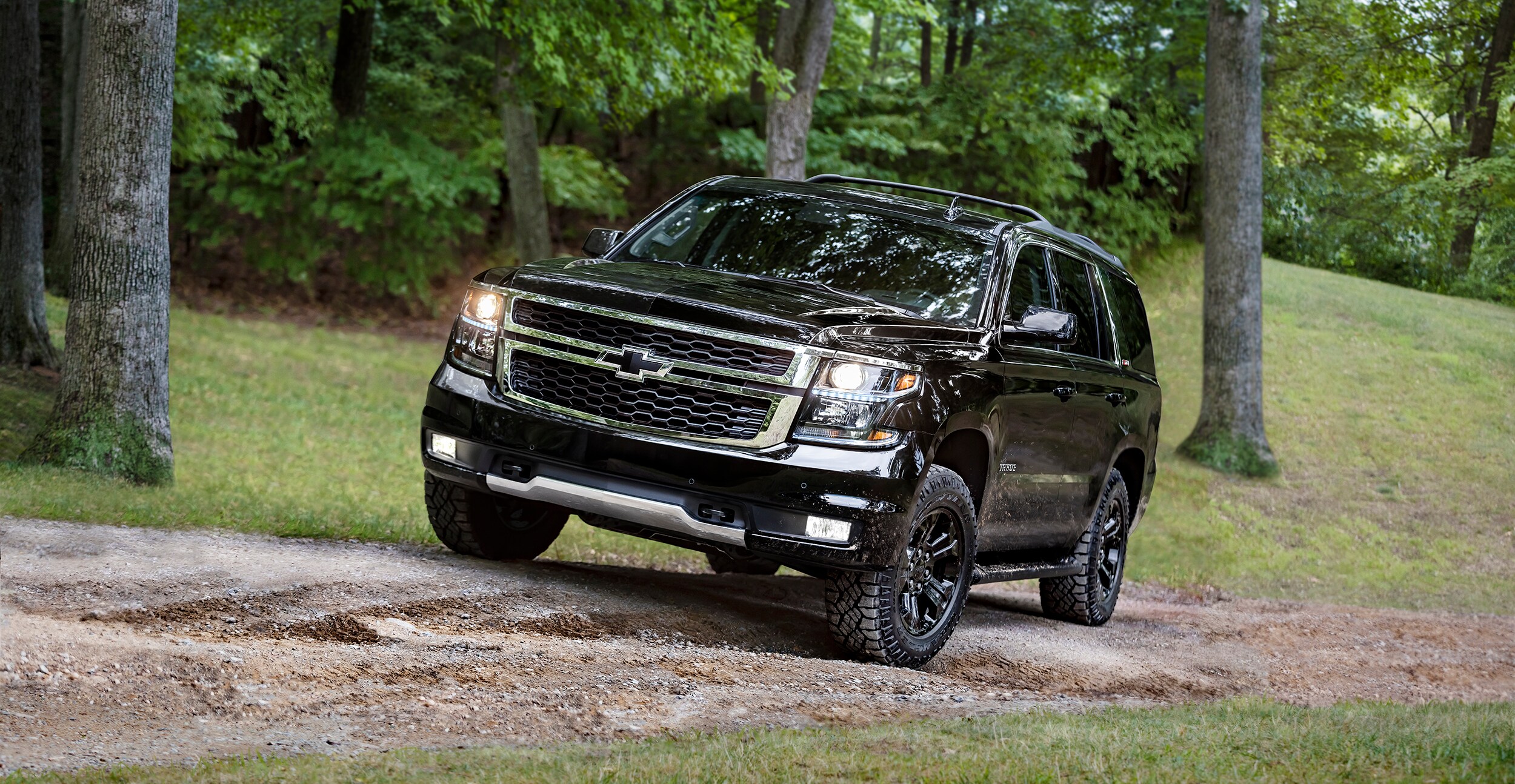 Used Chevy Tahoe For Sale in Maumee, OH
Used Chevrolet Tahoe Models Available For Sale near Perrysburg and Toledo at Dave White Auto Credit
When you are shopping for one of the most capable, spacious, and large SUVs on the market today, there are very few models that are quite like a Chevrolet Tahoe. For many years this SUV has been able to impress drivers of all types and ensure that any adventure will be more enjoyable. When you want to call one of these models your own and enjoy any trip around Perrysburg and Toledo, OH then it is time to come over to Dave White Auto Credit in Maumee, OH where we are proud to offer drivers some of the most incredible used Chevy Tahoe models.
For drivers looking for a huge SUV, a used Chevy Tahoe is an incredible option because of the amount of interior space you can enjoy, but also because of its ability to confidently tackle any adventure. This large SUV can provide you with the ability to have everything you need anytime your take a trip!
A Used Chevy Tahoe is One Incredible SUV for More Drivers and Passengers to Enjoy
When you make the choice that a used Chevy Tahoe is the choice for you, you will get something that is ready to go anywhere and do more with confidence and poise! Our staff members here are excited to show you the numerous different features that will be ready impress and make sure you can enjoy the Chevy Tahoe that your family will love. We want to make sure every driver who steps foot will certainly get something that they will treasure.
One of the best aspects about our dealership and our selection of used Chevy Tahoe models is that our different options can bring you some stunning features that will completely stand out! On the inside drivers and passengers can enjoy features and technology like three-zone climate controls, smartphone integration, power front seating, and a huge variety of different driver assist technologies! Altogether the interior of a used Chevrolet Tahoe is prepared to help every driver.
Ready to Perform at Peak Levels
Not only will the interior of the Chevrolet Tahoe be prepared for drivers to enjoy, but what really makes a Chevrolet Tahoe a great choice is its ability to perform at its peak levels for much longer. Powering the used Chevy Tahoe models we can offer is a 5.3L EcoTec3 V8 Engine that can tow or haul plenty of weight all while helping to make every drive all over the Sylvania, OH and Bowling Green, OH smoother and much more enjoyable.
 Dave White Auto Credit Can Bring Every Drivers a Better Shopping Experience
If you are looking for a used Chevy Tahoe to call your own, come over to Dave White Auto Credit where we are proud to bring you some incredible model. We are excited to help drivers of all types get their hands on something that really stands out. If you are looking to enjoy one of these models first-hand, schedule a test drive today. See you soon!
View All Used Cars For Sale | Used Luxury Vehicles | Used SUV Inventory | Get Financing